We were founded to help people become self-reliant and achieve prosperity. We still see that as the point of our work today - to make the money-life of today's customers a more convenient and a more successful experience. To do that, we need people with conviction, passion and empathy. People like you.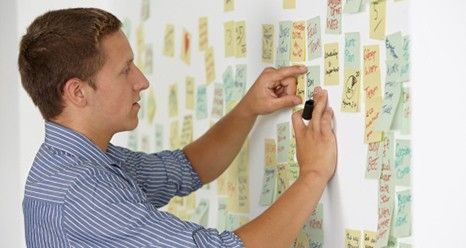 Our values as an employer
As a modern employer we know that it isn't money that brings our employees a deep satisfaction but doing something meaningful. To know that you are part of an open, competent team, that you are contributing at the cutting edge of banking, that you can actively design your own career and that, with all this, you are doing good for society – that's what can and should give a job at Erste Group a deeper meaning. Let's go on this search together!

Earning money can have a deeper meaning…
… inclusive company culture
Earning money can have a deeper meaning when people are always put first, when you are treated with respect and accepted, even wanted as a whole person with their own individual strengths and weaknesses. When you enjoy going to work, when the atmosphere is good, team spirit is high and you get along well with your colleagues. And when what you do – the activity of your job itself – is fun, interesting, satisfying, needed by someone and makes a difference.
… working for a dynamic employer
Earning money can have a deeper meaning when your employer is at the forefront of the market, offering state-of-the-art products and services; when the place where you work provides a challenging, encouraging, generally productive working environment; and when, therefore, your employer has a good reputation in the market and you can be proud of working there.
… being able to design your own career
Earning money can have a deeper meaning when you can make decisions, command the direction of your development, design your own career and have influence. When you have a perspective for your career, when you can keep growing personally and professionally and when your job offers ongoing training, education and challenging experiences through the years.
… doing good for society
Earning money can have a deeper meaning when you are working for a responsible, socially active employer, one that you can be proud of. When your work contributes to your community. And when you can do additional good through your employer with volunteer work.

We say: "Come as you are" because as an employer, we appreciate having different personalities on board. This makes us stronger and better through the diverse skills, experiences and perspectives that come together to work for a common goal. We believe that everyone can do their best, when they feel respected and valued.That's why we are: "United by diversity".
Only when employees with personality, talent and experience come together, excellence is possible. That's why we assign as much responsibility as possible to you and look for people that make us what we are: Austria's most modern bank.
Erste Campus: Erste Group's teamworkplace
You might also be interested in