Erste Group wins "Best Private Bank" awards from The Banker for the CEE region and for Austria
Erste Group recognized as the "Best Private Bank in Central and Eastern Europe" by The Banker and PWM for the fifth year in a row
Erste Private Banking also received the "Best Private Bank in Austria 2018" distinction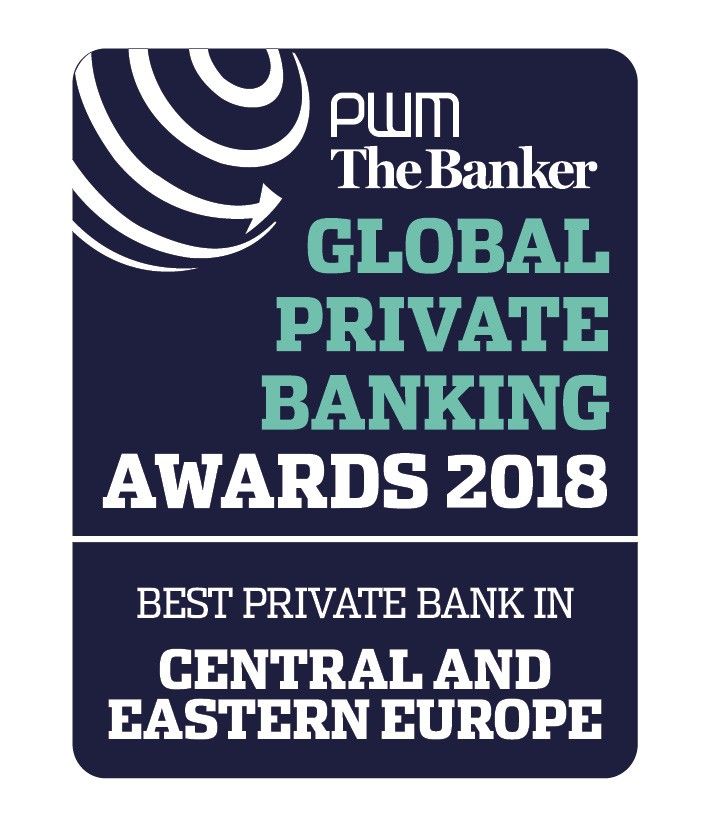 Erste Group Bank AG ("Erste Group") has been awarded the "Best Private Bank in Central and Eastern Europe 2018" title by The Banker and PWM (Professional Wealth Management) as part of their annual Global Private Banking Awards. Erste Private Banking was also presented the "Best Private Bank in Austria 2018" award from the two professional journals, which are part of the Financial Times group.
"Over 18,000 private clients in Austria and across Central and Eastern Europe rely on Erste Private Banking's expertise and knowledge to manage their wealth and promote their financial well-being," said András Kállay, Head of the Private Banking CEE Competence Center at Erste Group. "As one of the leading providers in discretionary portfolio management, we always strive to provide the very highest-level of advice and service to our clients. Along with our strong growth in clients and assets under management, these newest awards from PWM and The Banker are welcome recognition that our efforts to do so are proving successful."
Best Private Bank in Central and Eastern Europe
In selecting Erste Private Banking as the winner in two categories, the jury of the 2018 PWM / The Banker awards highlighted Erste Group's skills in servicing the needs of high net-worth individuals in Austria and across the CEE region, where it operates local private banking units in the Czech Republic, Croatia, Hungary, Romania and Slovakia. Across these markets, Erste Private Banking takes care of more than 18,000 private clients with a combined wealth of over 21 billion euros. Erste Private Banking has now won the esteemed "Best Private Bank in Central and Eastern Europe" award from The Banker and PWM for the fifth consecutive year.
Best Private Bank in Austria
Erste Private Banking has been awarded "Best Private Banking in Austria" for the 5th time in six years. In addition to its outstanding role in providing advice and services to high net-worth individuals in Austria, Erste Group is also the leader in the Austrian investment fund business.
Thomas Schaufler, responsible board member for Private Banking at Erste Bank Austria: "We are very proud to be recognised again for the performance of our services and products. Our Private Bankers are doing their very best to act as prosperity advisors for our clients in Austria, but also in the whole region of Central and Eastern Europe. Thanks to the broad range of products which a universal bank like ours can offer, we were able to satisfy the challenging needs of our Private Banking clientele. The latest award from The Banker/PWM underlines how much the market appreciates our tailored and comprehensive approach."
About the PWM/The Banker Global Private Banking Awards
In making their selections, the Global Private Banking Awards' judging panel of 15 experts from the private banking and wealth management industry compared more than a hundred private banks using key performance indicators such as portfolio management, asset allocation, due diligence, risk management, growth strategies, customer service, ethical factors, business models, staff retention levels and innovation.
Published by the London-based Financial Times Group, The Banker is a monthly magazine specialising in banking and whose awards and rankings are recognised benchmarks in the international banking industry. PWM Professional Wealth Management, which is also part of the Financial Times Group, is devoted to analysing the delivery of wealth solutions to private clients and entrepreneurial families.