CEE Equity
Research Packages
Our Research
Erste Group Research is not only characterized by high quality standards, but also by its sound local knowledge. Erste Group has - in addition to the central division in Vienna - research units in Poland, the Czech Republic, Slovakia, Hungary, Croatia, Serbia and Romania. Whether it is macro/fixed income, equity or quantitative research, everything is integrated and part of one organizational entity.
Your Benefit
Erste Group Research is compiling reports to relevant economic topics on a regular basis, whereas the focus is placed – in line with the banks general strategy - on CEE. Our research is aimed at providing investors and companies with an as independent as possible view on the development of the capital markets
Our Strength
The analysts of Erste Group Research enjoy an excellent reputation among experts, which is confirmed again and again by awards.
Equity Coverage
We depend on the local and sector expertise of seven analysts in Austria, while three colleagues cover the Croatian market from Zagreb. In Poland, we run a team of six analysts, while another three analysts cover the Czech market locally. Hungary is watched by two analysts on the ground, along with one analyst each based at our offices in Romania and Serbia.
Local expertise and coverage are complemented and supported by regional, cross-border sector coverage. With a regional focus, particular expertise on a sector level is offered for the telecom, oil & gas, healthcare, technology, utilities, real estate and banking sectors.
Defining the service you wish to receive, you can choose among the research packages below. You can go for all in one, for single markets or any combination thereof.
All reports are in English.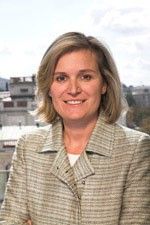 CEE Equity Events
Erste Group hosts multiple Institutional Investor Events each year.

Henning Eßkuchen
Head of CEE Equity Research
Henning Eßkuchen heads the CEE Equity Research department and is, together with his team, responsible for the detailed analysis of stock exchanges (listed companies and sectors) in Austria, Poland, Hungary, the Czech Republic, Romania, Serbia, Croatia, Turkey and Slovenia. He is a member of the EFFAS Arbitration Board.