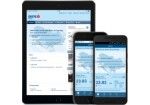 Subscription to News, Reports and Alerts
To receive Investor information and reports or be kept informed of the timing of specific
events, simply register via our Subscription Service.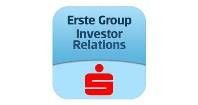 Investor Relations App for iPad, iPhone and Android 

Get the most recent information on Erste Group share, Investor information, reports, webcasts, etc. via our free App directly on your mobile device.