NPL ratio improves
to 5.8%
Erste shows the strongest improvement in asset quality ever achieved within 6 months, with a 17% decline in the NPL volume  
Core Capital Ratio
at 13.3%
Erste continues to build its capital base, achieving a CET1 (Basel 3 phased-in) of 13.3% that is comfortably above regulatory requirements

Outlook: ROTE expected above 12%  
Erste raises the outlook for the full year - despite challenges - and expects a return on tangible equity of over 12% underpinning continued dividend payout

Press release
Erste Group powers ahead in H1 2016:
net profit of EUR 841.7 million, core capital ratio at 13.3% and further accelerating asset quality improvement

"With profits of over 800 million euros, we are pleased to present the best half-year result in the history of our company. Our core capital ratio of 13.3 percent is clearly above the required level and highlights our strong capital base. It also permits us to be quite relaxed when viewing the outcome of the recent stress tests. The development of our asset quality is also gratifying. The nearly 17 percent decline in the volume of non-performing loans marks the sharpest improvement of any half-year. Due to this development, the NPL ratio has dropped from 7.1 percent to 5.8 percent since the beginning of the year.
However, we are operating in an economic and political environment in Europe that is overshadowed by uncertainty, in which banks have been burdened by special taxes for years, and in which political interventions in the pricing policy of the private sector are en vogue, even as banks are being confronted with demands to build up capital at a faster pace.
The zero and even negative interest rate policy of the European Central Bank – which is influenced by political necessities – weighs on not only the investment returns of our customers, but also our operating result. That result is also under pressure from constantly rising regulatory costs. The solid economic growth in our core markets of Central and Eastern Europe together with a strong demand for retail loans has not been enough to fully mitigate this trend.
Nonetheless, we are satisfied with our bottom line for the first half of this year, especially as all subsidiary banks contributed to this achievement. We are confident that we will be able to sustain the positive trend in our customer business, also due to further investments in our successful digitalisation projects. For this reason, we have also raised the outlook for the full year – despite the challenges – to a return-on-tangible-equity ratio of over 12 percent," said Andreas Treichl, CEO of Erste Group Bank AG.
Highlights
P&L: January-June 2016 compared with January-June 2015; balance sheet: 30 June 2016 compared with 31 December 2015
In a challenging market environment of persistently low interest rates, net interest income was largely stable at EUR 2,194.1 million (-0.8%; EUR 2,211.9 million) on the back of moderate lending growth. Net fee and commission income decreased to EUR 884.9 million (-3.5%; EUR 917.4 million), mainly due to lower income from the securities business and payment services. The net trading and fair value result declined to EUR 107.5 million (EUR 136.5 million) due to the non-recurrence of positive one-off effects and a negative fair value result. Operating income went down to EUR 3,316.6 million (-2.4%; EUR 3,399.4 million). General administrative expenses rose to EUR 1,980.3 million (+4.4%; EUR 1.896.8 million), mainly as a result of the advance booking of most of the expected contributions to deposit insurance schemes for 2016 in the total amount of EUR 79.3 million (EUR 38.8 million) and higher personnel expenses of EUR 1,152.7 million (EUR 1,113.9 million). This resulted in a decline of the operating result to EUR 1,336.3 million (-11.1%; EUR 1,502.6 million). The cost/income ratio stood at 59.7% (55.8%). Gains from financial assets and liabilities not measured at fair value through profit and loss (net) include a gain from the sale of shares in VISA Europe in the amount of EUR 138.7 million.
Net impairment loss on financial assets not measured at fair value through profit or loss dropped to EUR 25.8 million or 4 basis points of average gross customer loans (-93.1%; EUR 373.9 million or 58 basis points), due to a substantial decline of non-performing loans and higher income from the recovery of loans already written off in Romania and Hungary. The NPL ratio improved further to 5.8% (7.7%). The NPL coverage ratio stood at 65.6% (68.2%).
Other operating result amounted to EUR -192.2 million (EUR -200.6 million). This includes expected expenses for the annual contributions to resolution funds in the amount of EUR 64.6 million (EUR 55.2 million). Banking and financial transaction taxes declined to EUR 107.6 million (EUR 137.2 million), which was attributable to the significant reduction of the Hungarian banking levies to EUR 38.2 million (EUR 65.5 million). In Austria, banking levies of EUR 57.1 million (EUR 60.1 million) were at about the same level as in the previous year and in Slovakia amounted to EUR 12.3 million (EUR 11.6 million).
Due to the lower earnings contributions of savings banks covered by the cross-guarantee system, the minority charge declined to EUR 146.2 million (EUR 203.4 million). The net result attributable to owners of the parent rose to EUR 841.7 million (EUR 487.2 million).
Total equity increased to EUR 16.0 billion (EUR 14.8 billion). After regulatory deductions and filtering according to the CRR, common equity tier 1 capital (CET1, Basel 3 phased-in) rose to EUR 13.4 billion (EUR 12.1 billion); total eligible own funds (Basel 3 phased in) amounted  to EUR 18.9 billion (EUR 17.6 billion). Interim profit is included in the above figures. Total risk, i.e. risk-weighted assets including credit, market and operational risk (Basel 3 phased-in) rose to EUR 101.0 billion (EUR 98.3 billion). The common equity tier 1 ratio (CET 1, Basel 3 phased-in) stood at 13.3% (12.3%), the total capital ratio (Basel 3 phased-in) at 18.7% (17.9%).
Outlook
Operating environment anticipated to be conducive to credit expansion. Real GDP growth in 2016 is expected to be between 1.4% and 4.1% in all major CEE markets, including Austria, driven by solid domestic demand.
Return on tangible equity (ROTE) expected at above 12% in 2016 underpinning continued dividend payout. Support factors include continued loan growth as well as further improvement in asset quality amid a benign risk environment. Headwinds are the persistent low interest rate environment affecting group operating income as well as lower operating results in Hungary (lower volumes) and Romania (following asset re-pricing). Banking levies (comprising banking taxes, financial transaction tax, resolution fund and deposit insurance fund contributions) are expected at about EUR 360 million pre-tax in 2016, prior to a potential banking tax one-off payment in Austria (pending parliamentary approval of the government proposal) of about EUR 200 million. An additional Austrian banking tax one-off payment in 2016 would result in a sustainable reduction from about EUR 130 million to about EUR 20 million pre-tax per annum from 2017. The guidance assumes no material negative one-offs in the second half of 2016.
Risks to guidance. Geopolitical risks and global economic risks, impact from negative interest rates, consumer protection initiatives.
Here you will find details on our markets:
Core markets of Erste Group
Indirect presence in CEE
Erste Bank der oesterreichischen Sparkassen AG, Sparkassen
Branches: 933
Clients: 3.5 m
Market share Retail deposits : 18.5 %
Market share Retail loans: 19.5 %
Erste Bank Croatia
Branches: 158
Clients: 1.1 m
Market share Retail deposits : 13.5 %
Market share Retail loans: 13.6 %
Česká spořitelna
Branches: 606
Clients: 4.7 m
Market share Retail deposits : 25.2 %
Market share Retail loans: 22.9 %
Erste Bank Hungary
Branches: 128
Clients: 0.8 m
Market share Retail deposits : 6.9 %
Market share Retail loans: 13.6 %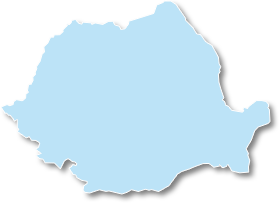 BCR
Branches: 511
Clients: 2.9 m
Market share Retail deposits : 16.4 %
Market share Retail loans: 17.1 %
Erste Bank Serbia
Branches: 77
Clients: 0.4 m
Market share Retail deposits : 3.3 %
Market share Retail loans: 4.4 %
Slovenská sporiteľňa
Branches: 291
Clients: 2.3 m
Market share Retail deposits : 26.7 %
Market share Retail loans: 27.3 %
Our offers for corporate clients
Capital Markets and Research
Get information on the stock, bond, FX and commodity markets and our corresponding products and offers
To capital markets website
Take advantage of our knowledge of economies & financial markets
To research website
Information about previous performance does not guarantee future performance.
Career at Erste Group Bank AG
Go to Erste Group's online job site here and find the right position
Positions offered