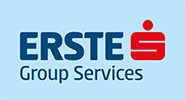 We are a operational competence center in the areas of
Financial services (accounting and taxes)
HR services (payroll and personnel management services)
Reporting services (external and internal reporting and reporting projects)
Our customers are:
Erste Group Bank AG
Erste Bank der oesterreichischen Sparkassen AG
Die österreichischen Sparkassen
Konzern-Tochtergesellschaften in Österreich

EGS is a customer-focused, innovative and employee-oriented shared service center. We perform our operational activities with a high degree of efficiency, using new technologies, participate in strategic projects as a competent implementation partner and cooperate constructively with the service centers of the countries in CEE.  We achieve this through our committed, professionally competent and forward-looking employees.
Our company philosophy is based on diversity, team spirit and goal orientation. Therefore we are the first address for our customers and "a great place to work". 
Erste Campus – The new work environment of Erste Group
Erste Group Services GmbH manages financial accounting, the financial statements and tax accounting and processing for its clients, and carries out the corporate reporting. We carry out the payroll accounting for our clients, take care of their employees and act as the point of contact for all questions relating to tax codes and/or fiscal law. We also take care of our clients' requirements with regard to business travel planning, booking and accounting. As a support team we help our clients when they have questions about how to use/run HR tools. We play a major role in projects to optimise and further develop the technical system landscape and processes. We also have specialists in place to advise our clients on their accounting tasks and issues.


We stand for client relationships characterised by mutual respect. Confidentiality, reliability and discretion, which we take as a given, form the basis of our working relationship with our clients.

Genuine diversity and fairness, combined with a cooperative management style, are fundamental elements in our corporate culture. Ongoing training of our staff is important to us and guarantees a high standard of quality. We work as a team and we are a team: flexible - effective - innovative.    


Erste Group Services GmbH's mission is to provide financial accounting, payroll accounting, tax advice, travel management and the "Support" HR tool as a service for all domestic group companies and/or specialists in the aforementioned for our clients. Together with our clients we aim to master the challenges and actively help to shape the future of the Group.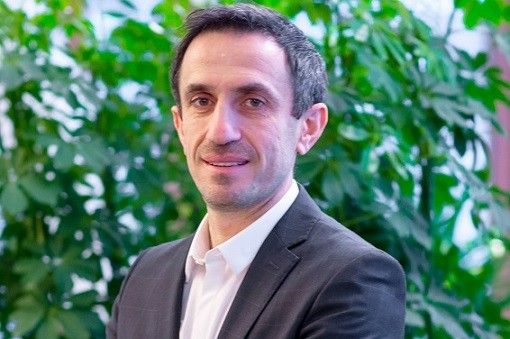 Angelo Zoccola
Managing Director – Finance Service
Erste Group financial accounting
Erste Bank Oesterreich financial accountingsaving banks financial accounting
Austrian subsidiaries and leasing financial accounting
Sub ledger accounting
Tax
The focus of the Finance department is on the implementation of operational accounting (including taxes) for all Group companies in Austria. As the operational competence center for accounting, we are also key drivers in the further development and digitalization of finance processes and systems for the entire Group.
Our ambition is to always be innovative and to make a difference together. Creating a balance between high quality and cost efficiency is our top priority.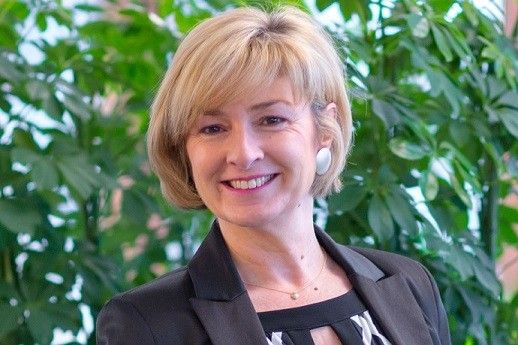 Petra Michlits
Managing Director – People Division
Org & Position Management
Payroll & Administration
On- and Offboarding incl. Retirements 
Travel Management and Travel Expense Accounting  
Time Management 
Salary increase and bonus processes incl. Performance Development System Support 
HR Reporting 
HR System Management, Configuration and Support

My focus is on the implementation of the HR strategy with regard to the concentration of all operational HR activities in our company in order to be able to offer competent, efficient and customer-oriented HR services as a shared service center for all Group companies and savings banks in Austria.
Breaking new ground is indispensable, especially in today's world - which is why we offer cloud-based solutions and consistently rely on digitalization and automation in the provision of our services.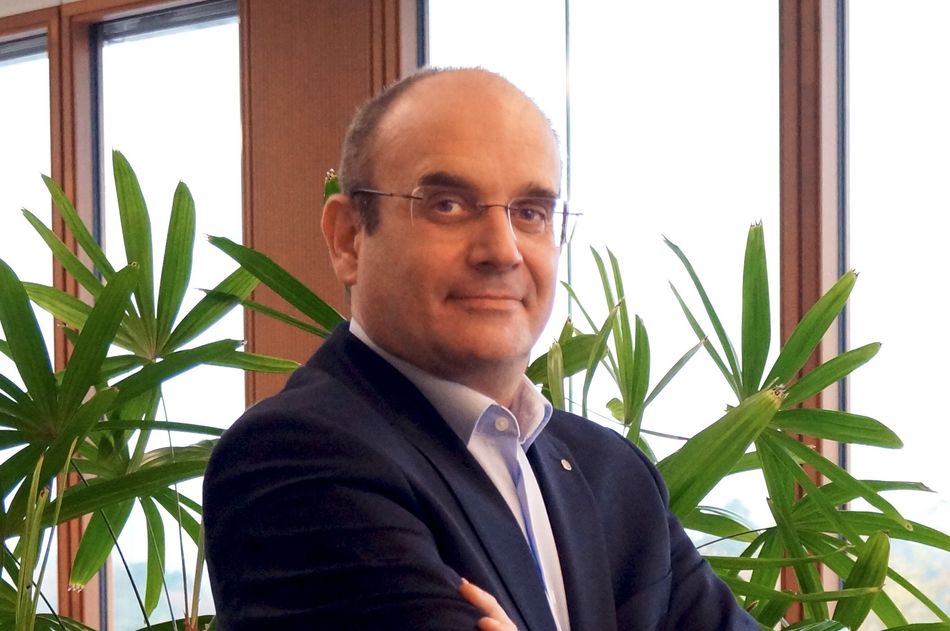 Markus Cevela
Managing Director – Ressort Statutory Reporting AT
External Reporting of Erste Group Bank AG
External Reporting of Erste Bank der österreichischen Sparkassen AG
External reporting for savings banks and services for the savings bank sector
External reporting for domestic subsidiaries in Austria
Regulatory reporting services, internal and ad-hoc reporting
Regulatory reporting projects and processes
The focus in external reporting is on the determination and reporting of key regulatory indicators and statistical reports. The focus is on the steadily growing number of reporting regulations and the implementation of granular reporting data within the framework of data-based reporting. 
High-quality fulfillment of the requirements of the Austrian and European supervisory authorities is just as much a focus as the satisfaction of our customers and the successful implementation of projects in order to meet the requirements of the future. 

Svoren Jan

Division manager - Finance Erste Holding
Manager – Treasury Accounting Securities


Responsible for:

UGB and IFRS accounting of securities for Erste Holding, Erste Bank and Saving banks


We support our clients (Erste Holding, Erste Bank and Saving Banks) in the field of accounting, analysis and reporting of securities according to the Austrian (UGB/BWG) and international (IFRS) financial and reporting standards. Using our know-how of the accounting systems, processes and methodology we provide the professional service and added value to our clients.


Steiner Matthias

Manager – Treasury Accounting


Responsible for:

UGB and IFRS accounting of treasury business for Erste Holding, Erste Bank and savings banks


As a service-oriented team, it is important for us to respond to our customers' wishes and requirements in the best possible way. We guarantee this with a correct and smooth accounting process in accordance with both national (UGB) and international standards (IFRS). Our focus is on the treasury operations of Erste Bank Österreich, the savings banks and Erste Holding. Our primary goal is to provide our customers with competent and timely support in treasury accounting issues. To this end, we are happy to take on new challenges in order to always be able to act in a solution-oriented manner.


Alexander Kliment

Division manager - Finance Erste Bank & Saving Banks
Manager – Accounting Erste Bank and Saving Banks

Responsible for:

UGB and IFRS accounting for Erste Bank, Erste Holding and the savings banks

My team and I ensure the rendering of accounts for Erste Bank, Erste Holding and the Sparkassen in accordance with UGB and IFRS rules is both correct and seamless. We are at hand to advise our clients on technical as well as procedural questions and, working with our clients, strive to arrive at pragmatic approaches to solutions and continuous improvement.


Schober Stefan

Manager – Financial Service Center

Responsible for:
IFRS Accounting for several Austrian Saving Banks 

Our main task is to ensure a correct and proper IFRS Accounting for Austrian Saving Banks. Moreover we are ensuring the transfer of analyzed local accounting data into the IFRS Ledger, where we act as an interface to Group Accounting. Additionally we also manage projects for process - and data quality improvements.


Topalovic Katharina

Manager – Operational Accounting Banks

Responsible for:

Management of accounts payable, accounts receivable and asset accounting for Erste Group Bank AG, Erste Bank and Sparkassen

My team and I ensure the smooth running of the audit and booking of incoming and outgoing invoices, as well as asset accounting. Our dedication, motivation and teamwork are representing firm pillars of our work values enriched by continuous professional and personal development and keeping up-to-date with state-of-the-art working methods and conditions.

Katharina Hagen

Division manager - Finance Subsidiaries
Manager – Finance Subsidiaries Leasing

Responsible for:

Accounting and Controlling for Erste Group Immorent AG and its 200 or so Austrian SPVs; technical and sector-specific support for the subsidiaries in Central and Eastern Europe

It is particularly important to me that, together with a motivated team, we meet the reporting requirements for the national and international accounting standards as well as the requirements for coordinating the auditing of our financial statements. A further important aspect of our work is achieving common objectives with various other units within the Group.  

Alexander Frühauf

Manager – Accounting Subsidiaries

Responsible for:

Servicing around 100 domestic group companies with regard to their monthly and annual financial statements as well as general reporting

It is particularly important to me that we create the optimum framework conditions, so as to encourage a pleasant working environment, enjoyment of one's job and good teamworking. Providing a high level of service quality for our clients is an equally high priority.  

Werner Ulrich


Manager – Controlling & IFRS Reporting Leasing

Responsible for:

Controlling and IFRS-Reporting for Leasing-companies served by EGS. Main tasks are preparation and analysis of monthly/quarterly IFRS-reports, preparation of Budgets and Forecasts and deviation analysis, managing of Group Performance Measurement and Group Controlling Report as well as analysis. The reports serve the local Management as basis for steering-decisions.

Michael Juris

Manager – Operational Accounting Subsidiaries

Responsible for:

Running accounts payable, accounts receivable and asset accounting for subsidiaries of Erste Group Bank AG

We are responsible for ensuring all invoices and payments are dealt with in a trouble-free process that is in accordance with the regulations. Open communication within the team and the ability to work autonomously are particularly important to me.  

Bettina Sebesta

Manager – Tax & Accounting Subsidiaries

Responsible for:

servicing domestic group companies with regard to their current taxation, monthly and annual financial statements (including reporting).

Our team combines the knowledge of accounting and tax in compliance with the legal requirements. We want to support our clients in the best possible way, in preparing the monthly and annual financial statements. In addition, we take over the preparation of tax declaration, as well as the reporting of other duties and answering of tax issues. Furthermore, we support you in communication with auditors and tax authorities.

It is particularly important to me to meet the new challenges and to solve them as a team.

Nikolaus Heinz

Manager – IT projects & processes

Responsible for:

Process Management & ICS, SLA Management, IT Coordination and SAP FI Module Responsibility

We are responsible for the technical process within the EGS and we continually improve various processes through automation. It is important to me to promote a lively exchange of views on the complex tasks within my team. Self-sufficiency and self-initiation within my staff are particularly close to my heart to create joy and realization in our daily professional lives.

Doris Anderl

Manager – Payroll & Administration

Responsible for:
Proper execution of payroll and payroll administration for all employees, including their support in all salary and tax-related issues.

Respectful and appreciative interaction forms the basis of our cooperation - within the team and in contact with customers. We greatly appreciate the trust placed in us by our customers for whom we operate with discretion and competence - always striving to provide the best possible service for them.


Christian Petz

Manager – Onboarding & Retirements


Responsible for:

Implementation of all new hires including contract creation and signing, as well as consulting including implementation of all retirement and early retirement models.

With all the necessary to-dos and process steps, we are concerned with providing the best possible service to employees and their managers. The focus is on the individual, whom we welcome warmly at the beginning and accompany appreciatively at the end of the professional career during the transition to the next stage of life. Service beyond modalities is a matter of course for us.

Angela Lille

Manager – HR Systems and Travel Management


Responsible for:

Further development and support of all HR systems to handle operational HR activities such as payroll, master data administration and travel management including travel expense accounting.

Efficient IT systems with high customer acceptance are among the most important success factors of a shared service center. This already starts with the knowledge and understanding of the demand, a future-oriented planning, the creation of common guidelines as well as at the continuous improvement of our systems and processes. With our competent support, shared visions and ideas, we design a user-friendly, transparent and efficient IT landscape for the future.


Daniela Gostomski

Manager – HR Operations


Responsible for:

Organizational and position management, processing of advancements (salary adjustments legally and individually), technical support for the performance and development system, technical support for time management. 

Our department is an operational interface to the employees and managers of Erste Group. We advise individually and implement competently and quickly. Service with heart and mind is our recipe for success. We do not simply implement, but help to achieve the best possible results in our areas of expertise with our deep knowledge. 


Claus Marihart

Manager – Production and Projects STR AT

Responsible for:

The external reporting of credit institutions has been developing towards data model-based reporting for years. In this exciting environment, we are responsible for the reporting processes of all credit institutions of Erste Group in Austria.In addition to the regular reporting processes, we are also responsible for the automation and optimization of the processes. We implement new reporting topics based on the requirements of the European and Austrian supervisory authorities as part of our own projects and are also significantly involved in project topics within the departments of
Erste Group Bank AG.


We support our clients in complying with national and international reporting requirements. This also includes communication with internal and external stakeholders such as the Austrian and European supervisory authorities, AUREP. When implementing the project topics, we place the highest value on the developments of the European reporting system and the highest possible quality in the implementation of the project goals.


Martin Hloben

Manager – Reporting Service Center STR AT

Responsible for:

Regulatory reporting of Erste Bank Austria, Erste Group Bank as well as savings banks and domestic subsidiaries; technical support of the Austrian group companies in regulatory reporting. 

We support our clients in complying with all regulatory reporting requirements at national and international level, in communicating with internal and external auditors and the supervisory authorities, and in finding solutions to current issues in reporting. As a service-oriented unit, we pay particular attention to the professional handling of our customers' requirements and the quality of our services. In addition, an important part of our work is the achievement of common goals in the area of external reporting and regulatory indicators with various stakeholders within the Group.


Rebekka Knotzer

Manager – Statutory Reporting AT Governance & Development

Responsible for:

Knowledge and know-how management of reporting-relevant content for savings banks and Austrian group subsidiaries. We are also responsible for the framework of regulatory reporting services and the underlying contracting, as well as for audit requirements. Our tasks also include the organization and preparation of documents for relevant decision-making bodies and the permanent expansion of our cooperating
partnerships.

We are the strategic counterpart to the operational reporting units and implement the governance structures in Austrian reporting within Erste Group. We focus on the preparation of information and the dissemination of reporting content to our customers, as well as on the planning and consistent implementation of optimizations in the reporting system.
A selection of our clients
Together with our clients we aim to master the challenges and actively help to shape the future of the Group.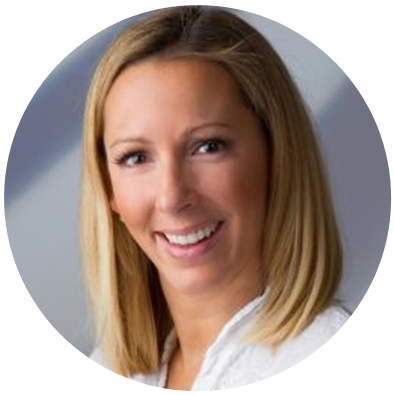 Judith
Schützeneder
Managing director assistance

Finance Division
Finance Subsidiaries Division